A viral TikTok video accuses King Charles III of describing Prince William as a "bit dumb" when his son was a 6-month-old baby.
Charles and Princess Diana sat down with their son for a photoshoot with the Associated Press on December 22, 1982, when William was 6 months old.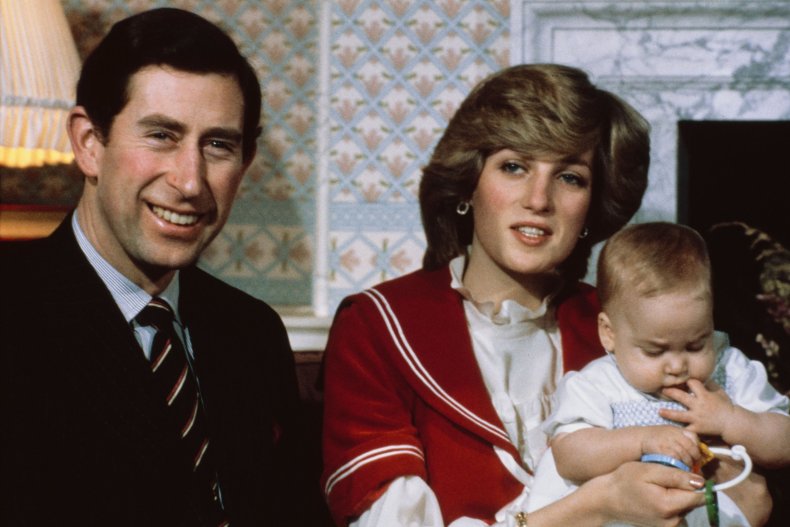 The Claim
TikTok user datmeid shared a video purporting to show how "Princess Diana responds to her husbands rude comment about the baby."
Footage from the photoshoot then shows Charles lean into baby William before a voice makes a comment captioned on screen as "he's a bit dumb."
The words are shown above Charles' head, though his face is not visible in this moment, meaning a casual viewer cannot tell whether the royal is speaking.
Princess Diana then looks at the camera and says "Like all men," before Charles looks up, smiles and appears to turn away.
The video, posted with the message "Love her for that," was liked 1.1 million times and viewed almost 14 million times.
One comment on the video read, "Who says that about their baby," while another read: "Did this actually happen? or is it an edit?"
The Facts
Charles and Diana did hold a photoshoot with Prince William when he was a 6-month-old baby filmed by the Associated Press at Kensington Palace and broadcast by ITN.
The footage in the TikTok video has not been AI-generated and is not faked. However, in the full version of the clip, it is clear the remark in question was made off camera by a member of the film crew, not Charles.
It is difficult to make out exactly what was said and whether the words spoken actually described the royal baby as "dumb" but either way the king did not say them and Diana was therefore not responding to her husband, as the TikTok post suggested.
She did, however, say the words "like all men," prompting laughter from the crewmember in question.
In fact, when Charles smiles and turns his face away he appears to be laughing with Diana rather than reeling from a clapback aimed in his direction.
The TikTok footage carries the logo of the Instagram account f***boyproblem.s, and a similar video has indeed been posted by that page, though Newsweek was only able to find a version with a different on-screen caption—one that did not attribute the remark so explicitly to Charles. Instead, it read simply: "She didn't let that slide." Newsweek has contacted the account.
Princess Diana did complain in audio tapes she made for her biographer Andrew Morton about having to find a date to be induced to give birth to William that fitted with Charles' polo calendar.
In transcripts published in his book Diana: Her True Story, she said: "When we had William we had to find a date in the diary that suited him and his polo." She later added: "We had found a date where Charles could get off his polo pony for me to give birth."
Meanwhile, after seeing the baby, Queen Elizabeth II, according to Diana, remarked: "Thank goodness he hasn't got ears like his father."
However, across her wide-ranging and detailed criticisms of Charles, she has never suggested the king called his firstborn son "dumb" while William was a baby.
The Ruling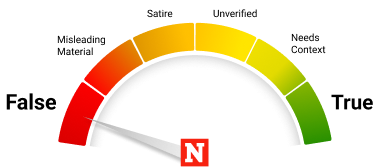 False.
The remark attributed to King Charles was not made by him but likely by a member of the film crew and Princess Diana's response was also therefore not a response to her husband.
The actual remark is difficult to make out, but whatever was said, the viral TikTok video wrongly attributes it to the king.
FACT CHECK BY NEWSWEEK