Senator Ted Cruz, a Texas Republican, said during an episode of his podcast on Friday that he doesn't believe the boycott against Target will be as successful as the one against Bud Light.
On his Verdict with Ted Cruz podcast, the lawmaker discussed what he felt were the difficulties in boycotting the department store chain over its Pride Month clothing collection, which includes items for children and transgender-friendly swimwear.
Target has since moved the location of certain Pride-themed products while removing some items altogether in its stores in the South after employees were reportedly harassed and threatened amidst the anti-LGBTQ+ backlash. This decision came just days before the beginning of Pride month in June and several weeks after Bud Light was hit with controversy for its partnership with transgender influencer and activist Dylan Mulvaney.
Whereas the Bud Light boycott has gone on for nearly two months, Cruz said he doubts a boycott against Target will be as successful.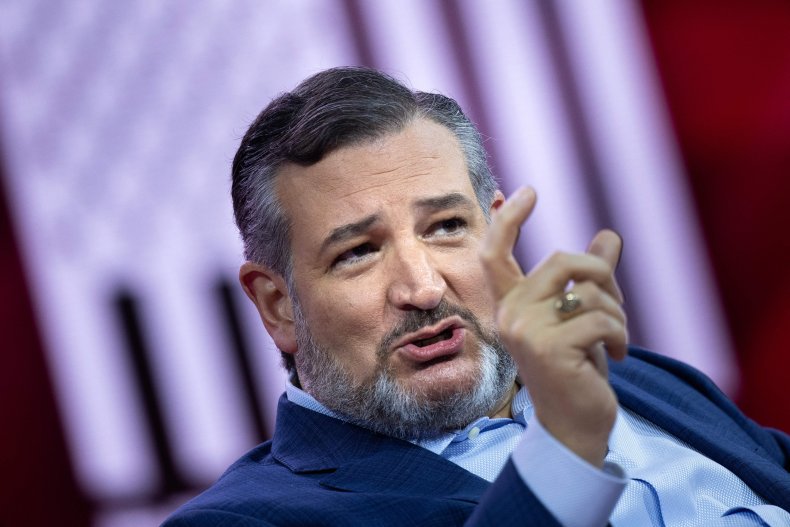 "What really came to bite Bud Light is that wasn't a hard boycott," Cruz said. "It's difficult for nobody on planet Earth if you were going to order a Bud Light to say, 'I'll have a Coors Light.' That's a very simple substitution."
"Target? We'll see how prolonged and easy a substitution it is. There's Walmart. You know, there are alternatives," he continued. "I will say Targets are located in a lot of areas and very convenient for a lot of shoppers. So we'll see if this becomes a persistent consequence or not."
Cruz went on to say that "conservatives have typically been not very good at boycotts."
He explained that the reason past boycotts against the National Football League (NFL) and the National Basketball Association (NBA) didn't last is because people "really love going to sports events and cheering on their teams."
Another example cited by the GOP lawmaker were right-wing calls to abandon Disney, which came under fire after company CEO Bob Chapek made remarks about opposing Florida Governor Ron DeSantis' so-called "Don't Say Gay" bill. The controversial legislation restricts public school teachers in Florida from holding classroom instruction about sexual orientation or gender identity.
"You can be annoyed at Disney, but if your kids really want to go to Disney World, that can be hard to say no to. There're not a lot of alternatives. There's Six Flags, but Disney World is a pretty unique offering," he said. "And for that matter, Disney's movies. I mean, look, there's only one Snow White or Cinderella, or Toy Story from Pixar. That is a difficult product for many people to give up permanently."
Brayden King, a professor of management and organizations at Northwestern University's Kellogg School of Management, told Newsweek on Friday another aspect that made the Bud Light boycott effective is that people tend to drink beer in social situations with friends who share similar political beliefs.
"That social drinking aspect of it actually creates an accountability mechanism. You're more likely to hold the people around you accountable for drinking the right beer, so to speak," he said. "Target, as Ted Cruz said, is not just a product that you're buying. It's a place where you're shopping and buying lots of different products. Many consumers just don't have other options to go to besides Target."
King added that a likely result of the recent conservative boycotts is that large companies will become "a lot more cautious than they have been in the recent past."
"It's basically made companies much more politically at risk than they've ever been," he said. "If they do come out and take a stand on an issue, they may gain the support of some consumers and some employees, but they will also make a quick backlash by another set of consumers and employees."
Newsweek reached out to representatives of Cruz via email for comment.