A Texas House committee unanimously voted on Thursday to bring articles of impeachment against Attorney General Ken Paxton, roughly a day after the same panel heard from investigators who accused the state's highest-ranking attorney of years of misconduct.
Paxton, who was voted into his third term as attorney general this past November, has had a history of scandals since assuming office, including facing a whistleblower lawsuit in 2020 that he had abused his position to help out his friend and political donor, Nate Paul. The four former deputies from Paxton's office reached a $3.3 million settlement with the attorney general in February, but the payout sparked an investigation by the Texas House General Investigating Committee a month later.
On Wednesday, investigators spoke publicly in front of the investigation panel accusing Paxton of committing multiple crimes, including felonies, in order to help Paul, a real estate investor based in Austin, Texas. The five-person, bi-partisan panel voted a day later to bring articles of impeachment against Paxton relating to the investigators' claims.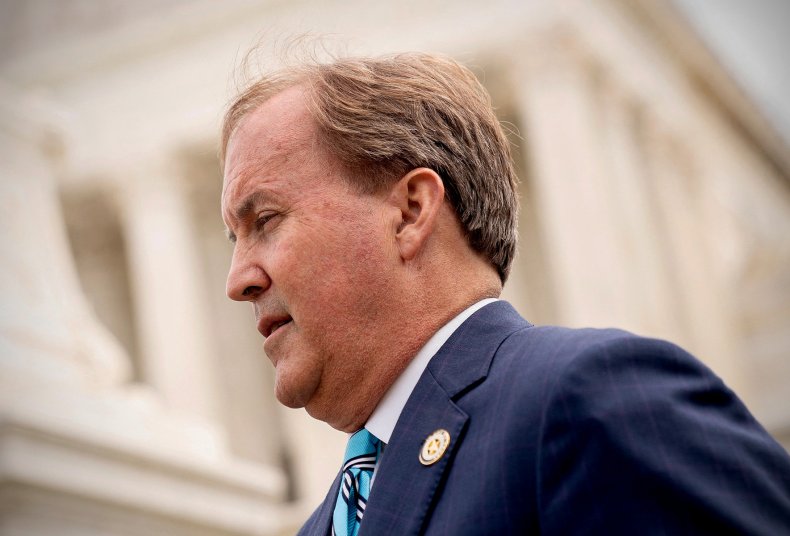 Paxton, who has previously denied the accusations from the whistleblowers, wrote in a statement Thursday that the committee's investigation was "based on hearsay and gossip" and was led by "corrupt politicians in the Texas House," specifically naming House Speaker and Republican Dade Phelan.
"Only months ago, Texans went to the polls and made a choice," read Paxton's statement, which was shared on Twitter. "They made their choice during a primary where over 1.6 million Texans cast their vote. They made that choice again when over 8 million people voted in the general election."
"Today, [the General Investigating Committee] has asked the Texas House of Representatives to use their unsubstantiated report to overturn the results of a free and fair election," Paxton continued.
According to a report from the Texas Tribune, Chris Hilton, chief of general litigation for Paxton's office, demanded on Thursday to testify in front of the House General Investigating Committee, calling the committee's actions "illegal." Murr reportedly shook his head at Hilton's interruption and moved forward with the meeting.
"It was filled with falsehoods and misrepresentations, and they never reached out to our office to determine whether anything that was contained in that testimony yesterday was remotely true," Hilton told reporters following the committee's recommendation, according to a video shared by KXAN reporter Ryan Chandler.
"The process here has been completely lacking," Hilton continued. "They deserve to hear, the people deserve to hear from this office and the context of this investigation."
Paxton also argued in his statement that the committee's "attack" against his office was "actively destroying Texas's position as the most powerful backstop against the Biden agenda in the entire country."
"The RINOs in the Texas Legislature are now on the same side as [President] Joe Biden, [Department of Homeland Security Secretary] Alejandro Mayorkas, and [New York Senator] Chuck Schumer, collaborating to tie our hands and render Texas less power and effective in the fight for the nation's future," read the attorney general's statement.
The state's top attorney has had a long history of publicly clashing with the Biden Administration, including repeatedly suing the president over his immigration policies and federal spending plans.
The articles of impeachment could be brought to the Texas House floor as early as Friday. If the articles are adopted, Paxton would be removed from office immediately while an impeachment trial plays out the state Senate.
Texas Governor Greg Abbott would be able to appoint a provisional replacement for Paxton in the event that he is impeached. Abbott has yet to address the investigation against Paxton or the General Investigation Committee's impeachment recommendation on Thursday, and the Tribune reported that that both he and Lieutenant Governor Dan Patrick declined requests to comment on the committee's allegations.
Newsweek reached out to Abbott's office via email for comment Thursday evening.