Good afternoon, thank you for reaching my essay—what can I get started for you today?
I've worked just about every customer service, food service, and sales job in greater Boston you can think of—from Irish dive bars, to white glove tea parties, to every hipster gastropub in between—maybe with the exception of the arrow-slinging sandwich character outside of a strip mall.
In nearly 60 years, the hourly wage of food service and restaurant staff has increased from $1 to a whopping $2, even $3 and above in some states. Medical benefits, paid time off, and a liveable wage have nearly never been part of that equation.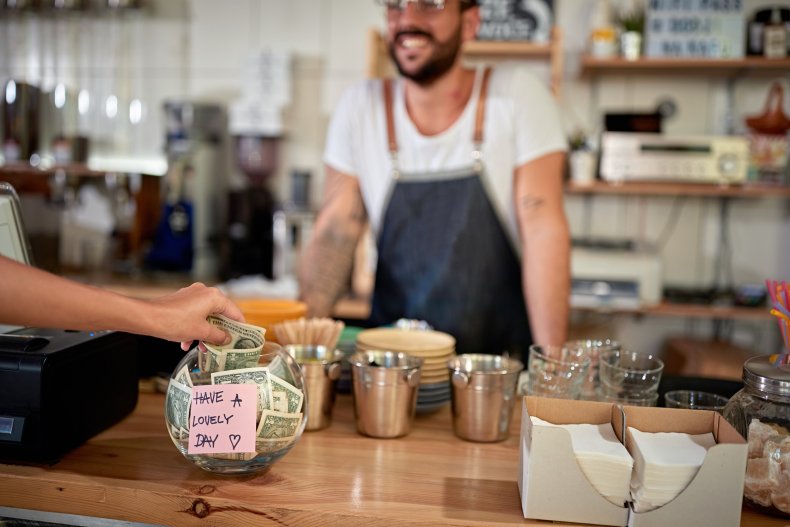 I've lived off tip money, vacationed off tip money, paid off student loans and tuition with tip money. I know the thrill of running out of space in a cash-stuffed apron and the soul-crushing agony of having a 300+ person event tip $25 to split between three staff—and leave 5 stars on Yelp.
I spent a few years scooping ice cream and pouring Bud Lights at Gillette Stadium in Massachusetts. In my seasonal position, we were paid a flat rate plus tips. Tips were an added incentive to smile and encourage prompt service, but I honestly never paid attention to quarters and soggy bills that would occasionally make their way into my "College Fund" cup. At the end of the night, I'd shrug, take my extra few dollars, and know I was still being compensated for my shift.
The concept of tipping came to the United States from feudal Europe, and was then exploited to suppress black Americans, primarily women, from contributing to the workforce and earning a liveable wage in a post-Civil War era.
While the wages and legislation haven't changed much since the days of Lincoln, tipped positions have become—potentially—incredibly lucrative forms of income. When gratuity is the sole means of income, processes become more efficient, service is better, and customers are genuinely more happy. Extraordinary service is rewarded.
Tipping is not a culture. The format might be unique to the United States, but that doesn't mean it's trendy. It is not the high-waisted jeans of entry-level employment. In any other position or industry, ice cream scooping included, there isn't a world where you can potentially work a 14-hour shift and leave empty-handed.
Tips are the literal lifeline to continue to fuel these industries.
I had a recent viral experience purchasing a solo-waffle cone at a well-known national ice cream parlor chain. Being a former food-service worker myself, I gave the young staff grace as they laughed and lackadaisically checked their phones while serving a line out the door on a warm day.
When it was my turn, I simply ordered a cone, no ice cream, to go. The cashier handed me the empty cone and flipped her tablet around for payment and gratuity. Since there was no service on the sale, I did not tip the recommended "20, 22, or 25%."
The ping of the tablet's "Please Remove Card" was accompanied by an animated gesture of hands being thrown in frustration. I have never seen anything like it as a patron or staff. Not only did I feel a service charge was nonsensical on the sale, but I found the response ridiculous.
I have been "stiffed" dozens of times in my life. I've even had patrons "dine and dash." Each time I'm sure my manager, coworkers, and roommate all got an earful about how wronged I felt. I take great pride in providing a beautiful customer experience for each guest with the expectation of gratuity.
In no circumstance did I ever voice or express that in a customer-facing position, let alone to the customer. If no service is provided as part of the sale then a tip or service fee doesn't make sense.
It is never my intention to make anyone feel less than or unappreciated, but not all customer interactions warrant a tip.
If the added service of scooping ice cream or making any custom order occurred, of course, I would round up to the nearest dollar. Handing someone an item at checkout is not service and I feel this is where consumers are feeling service fee fatigue.
That aforementioned 300+ catering event still haunts my dreams over 6 years later. For anyone that hasn't booked an event before, a "standard" tip would range in the 15-20 percent range of the total bill. The tip is typically split among all waitstaff, food runners, support, and bussers. It's also common to hear guests request for the tip to be allocated to a lone staff member, or split to their liking.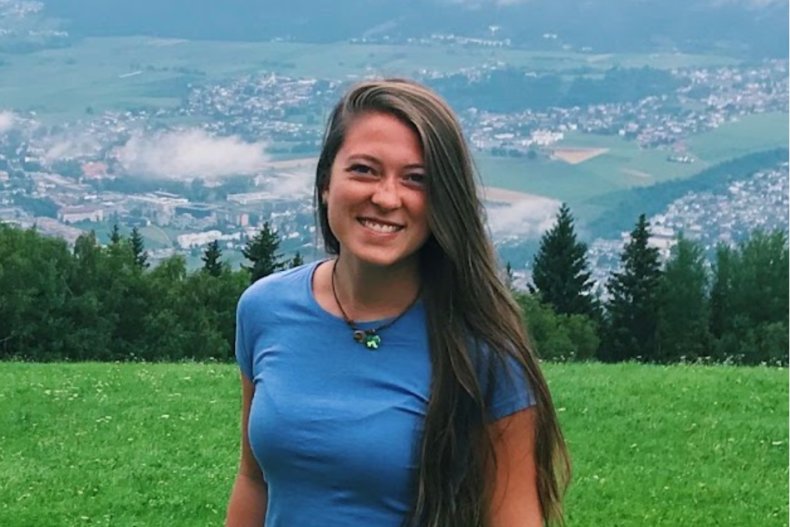 To remove all doubt, no staff would ever do that to one another.
Shortly after this non-dairy encounter, I shared my experience on TikTok. I was met with nearly five thousand comments and anecdotes from others with a similar experience.
I expected a handful of grumpy users lamenting that tipping in and of itself was an abomination, but did not expect to hear so many instances of transactional sales, even self-service and e-commerce, flipping the dreaded tipping screen on a customer.
I find the widespread misguided use of these tipping screens to be dangerous. I still find myself hearing of those who genuinely "don't believe in tipping" because they have never had to experience ranch dressing between their toes, expletives screamed in their face over a tomato omelet, and a man twice their age telling them to smile and fix their hair.
Do not think of tipped workers with pity. There is a reason why not all servers, bartenders, and restaurant workers are banding together to abolish tipping and adopt minimum wage.
Throughout college and my adult life, I easily out-earned my peers working hourly part-time jobs. On New Year's Eve alone I was able to make my next month's rent and put cash towards next semester.
Not all that glitters is gold, of course: A couple of shifts in the slow season or "bad" section of the restaurant could yield dipping into my savings for groceries.
Overall, with tipping, my recommendation is to treat each other with kindness. That extra $1 to round the tip up to 21 percent makes a huge difference to those hustling for it.
Say thank you, it might be the first time someone's heard that in a while. Be a great customer, and you'll receive fantastic service. Give great service and make every guest feel welcome and your pay stub will feel the appreciation.
Sydney Littlefield is a software saleswoman coming from nearly 10 years in the food service industry. You can engage with her on LinkedIn and follow her sales and food service content on TikTok or Instagram.
All views expressed in this article are the author's own.
Do you have a unique experience or personal story to share? Email the My Turn team at [email protected]