Russia has begun moving nuclear weapons to Belarus, which shares a 674-mile border with Ukraine, Belarusian President Alexander Lukashenko said Thursday.
Lukashenko's announcement followed Russian Defense Minister Sergey Shoigu meeting earlier in the day with Belarusian Defense Minister Viktor Khrenin in Minsk to sign documents about the placement of Russian tactical nuclear weapons in Belarus. According the agreement, the Kremlin will remain in control of what Russia reports are nonstrategic weapons.
Russian President Vladimir Putin first publicly discussed in March placing nuclear weapons in Belarus, which also shares borders with three NATO nations—Latvia, Lithuania and Poland. Lukashenko has long been a staunch ally of Putin, and the Russian leader used Belarus as a launching pad for the start of his war against Ukraine on February 24, 2022. However, Putin's attempt to overtake Kyiv in the early days of the conflict with troops entering from Belarus failed.
Although the Kremlin has not commented on whether nuclear weapons have already arrived in Belarus, Lukashenko told reporters that "the transfer of nuclear munitions has begun," according the Belarusian state-run news outlet BelTA.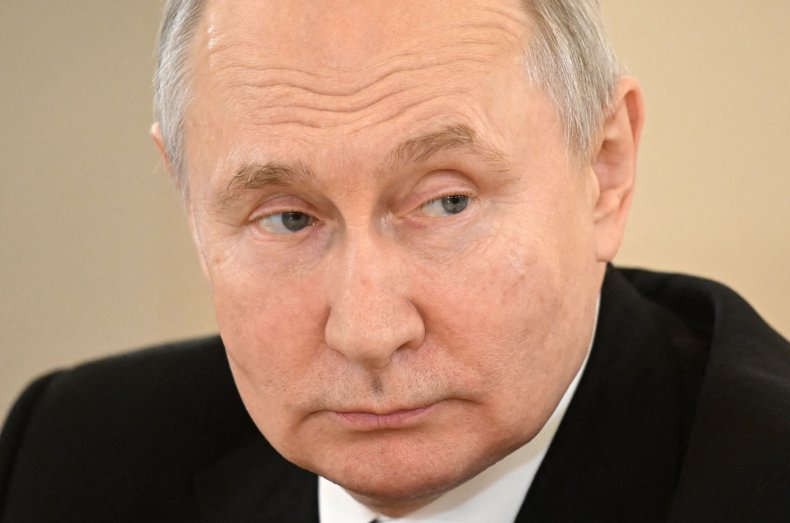 BelTA reported that Lukashenko said his country had to "prepare storage sites" for the weapons and confirmed such work had been completed. According to the Russian state media outlet Tass, Lukashenko also assured that the weapons would be safe in his country.
"Don't you worry. You know we are punctual, thrifty people, so don't stress out. We will be taking care of this," he told the Telegram channel Shot, per Tass.
Newsweek reached out to Lukashenko's office via email for comment.
Following the meeting between Shoigu and Khrenin, U.S. State Department spokesperson Matthew Miller condemned the agreement between Russia and Belarus.
"It's the latest example of irresponsible behavior that we have seen from Russia since its full-scale invasion of Ukraine over a year ago," Miller said during a press briefing.
Miller reiterated Washington's stance that the use of nuclear weapons in Ukraine would be met with "severe consequences."
"I will just add we have seen no reason to adjust our strategic nuclear posture or any indications that Russia is preparing to use a nuclear weapon," he said.
Exiled Belarusian opposition leader Svetlana Tikhanovskaya also spoke out against the placement of nuclear weapons in her country, saying the move will "not only endanger the lives of Belarusians but also create a new threat against Ukraine and all of Europe.
"It will make Belarusians hostages to Russian imperial ambitions," she added, according to The Moscow Times, an Amsterdam-based independent news outlet.