Tesla CEO Elon Musk and Ford Motor Company's CEO Jim Farley joined together on Twitter Spaces today to announce that Ford customers will be able to utilize the Tesla Supercharger electric vehicle (EV) charging network in North America starting in early 2024.
Ford customers currently have access to around 10,000 fast chargers. Tesla has around 12,000 in the U.S. and Canada, meaning that Ford F-150 Lightning, Mustang Mach-E and E-Transit customers will have double the amount of charging opportunities within the space of a few months.
Further Ford vehicles, from 2025, will be equipped with a NACS charge port, like the one Teslas have now, eliminating the need for an adapter.
Farley called the news, "A huge move for our industry and for all electric customers."
Current Ford EV owners will need an adapter for their charging port to use a Tesla branded charger. Ford has confirmed that Tesla-designed adapters will be made available for purchase in early 2024. Musk said the adapters won't be cost prohibitive, "in the hundreds of dollars".
The Detroit-based automaker says that further details of charger adapter sales are forthcoming.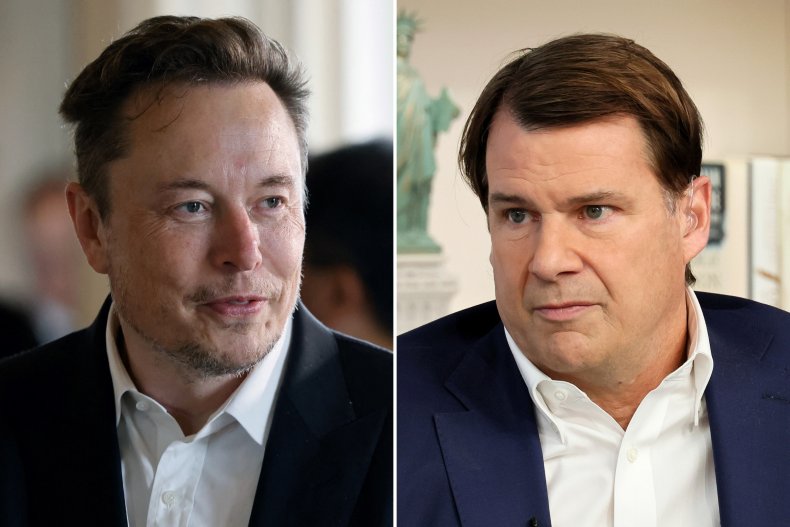 Ford vehicles will still be able to use other charging networks. Details are still being finalized, but Ford customers will be able to activate and pay for charging via the FordPass app or FordPro Intelligence commercial vehicle fleet management system.
Farley said Ford would have several options for paying at the network, including subscription.
"We don't want the Tesla Supercharger app to be like a walled garden," Musk said.
Tesla does not intend to throttle charging speed for Ford customers when they use the new Supercharger with Musk saying that they intent to make Supercharger charging a "seamless and positive experience for Ford owners".
Those charger speeds currently range from 90 to 250 kilowatts (kW). The Ford Mustang Mach-E with the extended battery can take a maximum of 150 kW on a DC charger.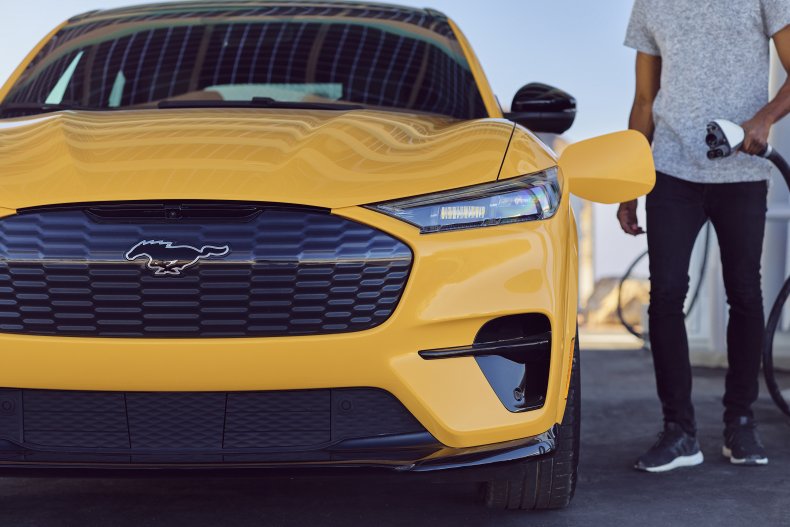 "To have two CEOs of any major industry participate in a relatively open forum like Jim Farley and Elon Musk did today reflects a change in how companies reach customers and share news. This seems to be a new way to use Twitter. Tesla said months ago that it would open its SuperCharger network to vehicles from other automakers, but this is the first tangible proof of movement to the goal, in the US," Stephanie Brinley, associate director of research and analysis at S&P Global told Newsweek.
"Opening the SuperCharger network can go a long way to easing consumer charge anxiety as well, though might also make already busy SuperChargers harder to access. The news also does not eliminate the need for further charging network development—increasing access to Tesla's Supercharger network can help alleviate pressure on non-supercharger locations, but it's still not enough to meet the need."
During the Spaces chat, Farley acknowledged Tesla's dominance in the electric vehicle space and the way the company has found success saying of building EVs, "it's super hard." Musk chuckled in apparent agreement.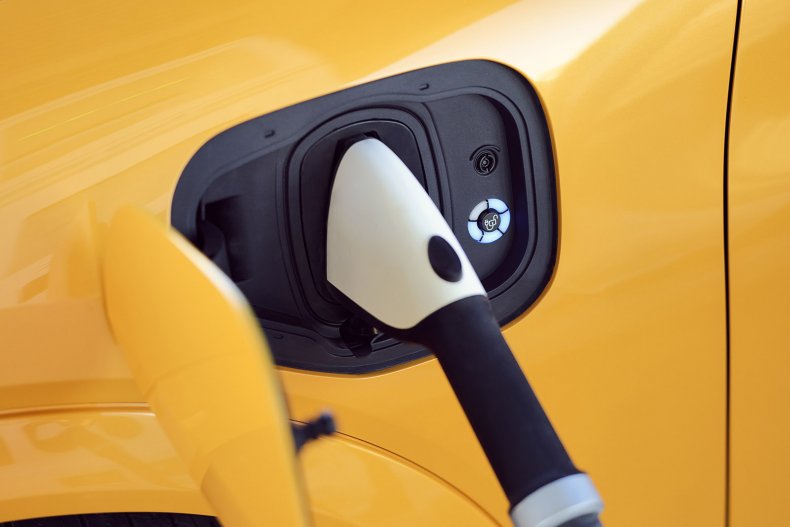 Musk added to the news saying that he was joining the Spaces discussion from Tesla's studios where his team was working to finalize the design of the new Tesla Roadster, and thanked Roadster intenders for their patience as the company works through the process.
Musk, who is also Twitter's largest shareholder, praised the Ford-Tesla partnership. Both CEOs agreed that they were open to the opportunity to working together in the future.
This has been a big news week for Ford. The company has confirmed that it will move toward non-negotiated pricing next year and plans to bring an all-electric three-row SUV to market in the coming years, among other announcements.