Experts
Fostering Personal and Professional Relationships Through Travel
When we take the opportunity to use our work travel time to do more than meet in an office, we show we care for more than our employees' work — we care for them.
Par Chadha
, CEO, CIO, and Founder, HGM Fund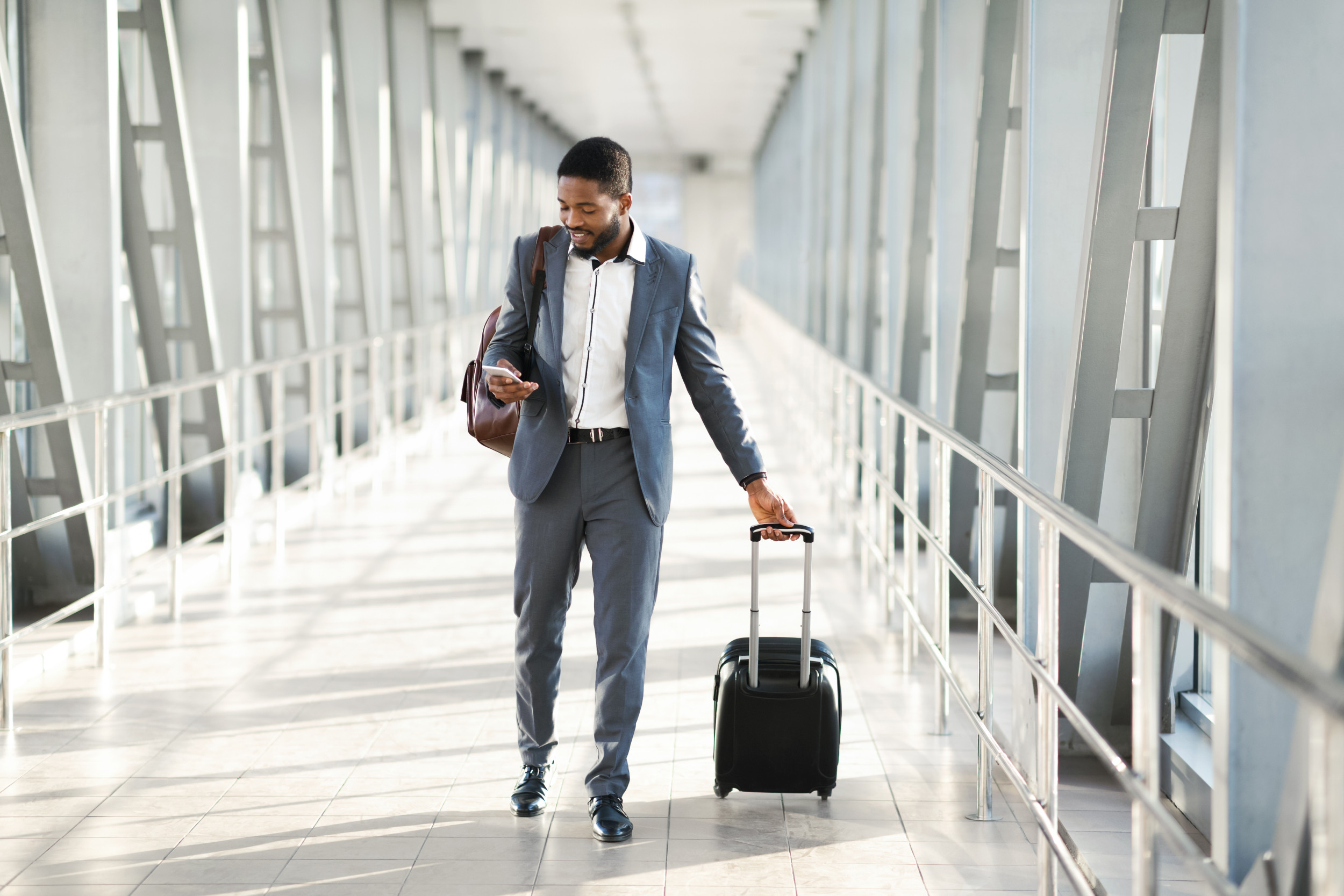 Experts
Sometimes it can feel easier to reach out to a colleague over Teams than to take the elevator, walk the halls, and speak face-to-face. Slowly, especially in a remote environment, that ease can trickle into disconnection, becoming more comfortable with the office directory than the people in it. Relationships diminish and become impersonal.
It may be a workable dynamic, but when you are building or expanding — and especially when facing times of trouble or turbulence — it can be fatal. Reconnecting with in-person colleagues is often simple, but what about remote, out-of-state coworkers? What about those across the globe?
We often think of traveling for work in terms of events: attend the conference, join the meeting, lead the seminar. But, when we use business travel to connect with our coworkers and build relationships, it benefits everyone.
Start With the Why
In today's world, international business is the standard. Many companies employ people across the country, if not across the world. Although diversity brings new ideas to the workplace, it also adds physical and cultural distance between colleagues.
When we can speak with our coworkers in person, share lunch with them, or even meet their families, it creates a bond. You gain a glimpse into their lives, and you start to understand the how and why of their behaviors, personality, and preferences. Conversely, if our only channels of communication are business calls or work-related emails, we lose a chance to connect.
When we take the opportunity to use our work travel time to do more than meet in an office, we show we care for more than our employees' work — we care for them. When I travel for work, I ensure that I spend time with my colleagues. When I am invited into their homes, I do not hesitate. I meet their families, we share food, and we connect. Asking about family becomes much more than typical water-cooler small talk when rank and file meet. This type of connection is what we seek.
Through these interactions with my employees, I do my best to gauge their growth. I want everyone to perform as well as they can, for themselves and the benefit of everyone they work with. This type of servant leadership drives my executive colleagues and me when traveling.
When You Know Your Why
What happens when leaders take the time to travel? Leadership is a deeply personal endeavor; you can't lead without an emotional connection. Your people must know that you care if you want to get the best from them. We should want to know our employees; traveling to them is a perfect way.
It's easy to travel and celebrate times of fortune — like major business deals, birthdays, or even weddings — but it's harder to be there when your employee is grieving. We must make every effort to go to our people in times of grief and loss. These trips make people feel cared for and connected in a way that a card, no matter how heartfelt, cannot. Even if there is no funeral, how leaders show up for their people has a significant impact on company morale. When parts of my team are in the trenches during difficult times, I make it a point to visit them. I may not be the expert working on the problems, but showing up with a cheeseburger at 3 a.m. can make a difference.
I visited Nashville last year when they were on the receiving end of the big Midwest snowstorm right before Christmas. Flights were grounded, so we drove instead — a three-hour drive for a one-day trip. I could have sent a note to the team or held a Zoom call to check in on them, which probably would have been sufficient. But it was important for me to show up, and it was equally important for others working above and beyond the call of duty. These are the types of actions that change a company into a family.
You Can Truly Break Down Barriers
One of the common themes in modern business thought is flattening communications, bringing leaders to the front-line employees, and building collaboration at all levels. Some level of face-to-face interaction is crucial for companies to succeed.
I drive this point home to the leaders in my company every chance I get. Everyone should feel like they can approach anyone else in the organization, no matter who they are. When our employees see us regularly, their willingness to approach us increases. We reinforce this message by encouraging our leaders to take the time to travel to meet their workers where they are. It's a red flag when leaders start acting like "bosses" and don't take the time to build relationships. Those leaders are not a good fit for the type of servant leadership we require.
Company travel should be done in part with the intent of building a relationship. As you travel intentionally and purposefully, your ideas for building relationships will form a personal mantra that guides how you operate in your personal and professional life.
The Newsweek Expert Forum is an invitation-only network of influential leaders, experts, executives, and entrepreneurs who share their insights with our audience.
What's this?
Content labeled as the Expert Forum is produced and managed by Newsweek Expert Forum, a fee based, invitation only membership community. The opinions expressed in this content do not necessarily reflect the opinion of Newsweek or the Newsweek Expert Forum.