A Ukrainian official likened Russian President Vladimir Putin to Nazi leader Adolf Hitler for visiting the scene of his crimes in Mariupol, one of the cities heavily destroyed in Ukraine since the war began last February.
"Another dictator also visited Mariupol once. We know how his story ended. 📷: Hitler visiting Army Group South HQ at Mariupol, Ukraine in December 1941. 'Many historians and contemporaries claim that it was here that Hitler first realized the war was lost' – WarHistoryOnline," Anton Gerashchenko, adviser to the Minister of Internal Affairs of Ukraine, wrote on Twitter on Sunday.
Mariupol, a strategic seaport along the Azov Sea, was seized during the Nazi occupation of Soviet Ukraine in World War II from 1941 to 1943. The city was severely damaged at that time in which Nazi Germany also invaded Leningrad, now called St. Petersburg, and killed as many as 1 million Russians, blocked citizens from leaving, and let hundreds of thousands starve to death, according to a report last April by the U.S. Embassy in Georgia.
Eighty years have passed since the Nazi occupation of Mariupol, but the city has yet again experienced similar abuses when Putin's forces launched heavy offensives last year and left thousands of residents without food, water, and utilities.
Allegations of war crimes were centered on Mariupol, which fell to Russia last May, where a drama theater sheltering women and children was bombed by Russian artillery earlier on in the invasion. Outside the theater, on each end, were the words "Children" painted in Russian.
Meanwhile, the deputy mayor of Mariupol, Sergei Orlov, said at the time that up to 1,200 people sought refuge in the theater. Some women and children were able to escape, but hundreds died.
Putin visited the city on Saturday, a day after the International Criminal Court (ICC) issued a warrant for his arrest over alleged war crimes. While touring the city, the Russian president was being briefed on reconstruction efforts by Deputy Prime Minister Marat Khusnullin, Reuters reported, citing state television.
The Russian president also visited Crimea on Saturday to celebrate the ninth anniversary of its annexation from Ukraine. The Eastern European peninsula was also the site of alleged crimes committed by the Russian Federation as it was involved in human rights violations and a crackdown on dissent in Crimea, according to Amnesty International, an international organization focused on human rights.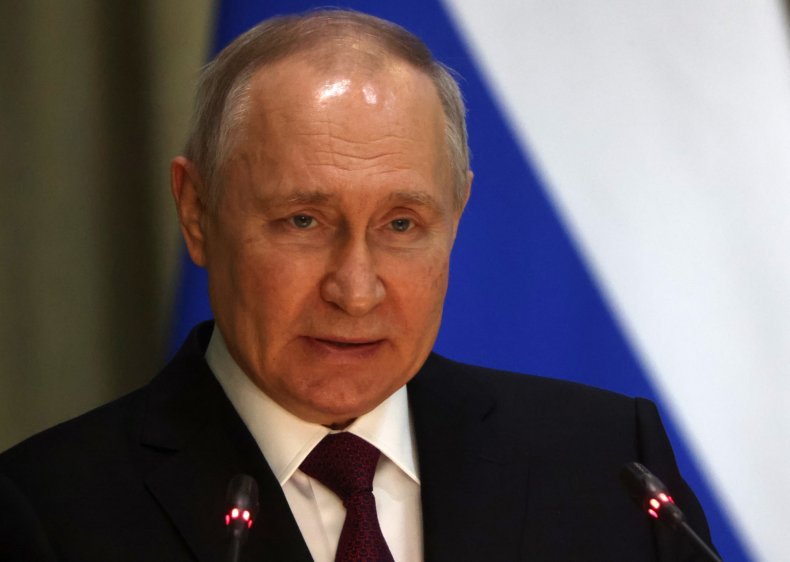 "The criminal always returns to the crime scene. As the civilized world announces the arrest of the "war director" (VV Putin) in case of crossing its borders, the murderer of thousands of Mariupol families came to admire the ruins of the city & graves. Cynicism & lack of remorse," Mykhailo Podolyak, adviser to the Head of the Office of President of Ukraine Volodymyr Zelensky, tweeted Sunday.
Putin has been charged by the ICC with unlawfully abducting and transporting Ukrainian children and teens to Russia where many have been adopted by Russian families. An arrest warrant was also issued for Russia's commissioner for children's rights, Maria Alekseyevna Lvova-Belova.
It is unlikely that Putin will face charges as long as he is still in power, but experts still think the ICC arrest warrant is a positive move. It is also uncertain that Russian leaders would be brought to justice under international law because the ICC relies on member nations to carry out arrests, and those accused could easily avoid traveling to countries where they could be turned over.
In addition, the fight between Russian and Ukrainian forces has extended to major Ukrainian cities, including Kyiv and Odessa, and most recently intensified in Bakhmut.
Newsweek reached out to the Russian foreign affairs ministry via email for comment.