Michael McFaul, former U.S. ambassador to Russia, predicted that the arrest warrant issued by the International Criminal Court (ICC) on Friday over Russian President Vladimir Putin's alleged war crimes would stick with the Russian leader for the rest of his life.
"Putin will be 'haunt(ed) for the rest of his life' by warrant," McFaul tweeted on Saturday, also sharing his Friday interview with NBC News host Chuck Todd on Meet The Press.
Putin has long been accused of war crimes even before invading Ukraine last February, but calls for investigating those crimes increased once the war started in the Eastern European country. The Russian Federation has been involved in human rights violations and a crackdown on dissent in Crimea, which was annexed from Ukraine by Moscow in 2014, according to Amnesty International, an international organization focused on human rights.
It is unlikely that the Russian president would face charges as long as he is still in power, Todd said Friday during his interview with McFaul. It's also not guaranteed that Russian leaders would be held accountable and brought to justice under international law, according to Bloomberg, because the ICC relies on its member nations to carry out arrests. However, those accused could always avoid traveling to countries where they might be turned over.
Still, McFaul described the ICC's move as a "symbolic" one, even though Putin will not get arrested anytime soon, he predicted. The ICC prosecutes those accused of war crimes while Russia does not recognize the court.
Putin has been charged by the ICC with unlawfully abducting and transporting Ukrainian children and teens to Russia where many have been adopted by Russian families. An arrest warrant was also issued for Russia's commissioner for children's rights, Maria Alekseyevna Lvova-Belova.
"We want to talk about those crimes that he committed. We want to document them and we want to deter others from possibly participating in the future. I think that's the most important thing," said McFaul, who served as Russia's U.S. ambassador from 2012 to 2014. "People might think twice. Russians might think twice about committing similar crimes in Ukraine, knowing that they…went after Putin, they can go after you to Mr. Soldier. So I think that's a good thing."
He continued: "This is going to haunt him [Putin] for the rest of his life. He is going to be indicted by them for the rest of his life. He's gonna have to think about where he travels for the rest of his life. And in other cases, I'm thinking of [Slobodan] Milošević when he was initially indicted for crimes against humanity, he laughed it off, [as if it was] no big deal. It became a big deal after he was overthrown and then [he was] eventually arrested."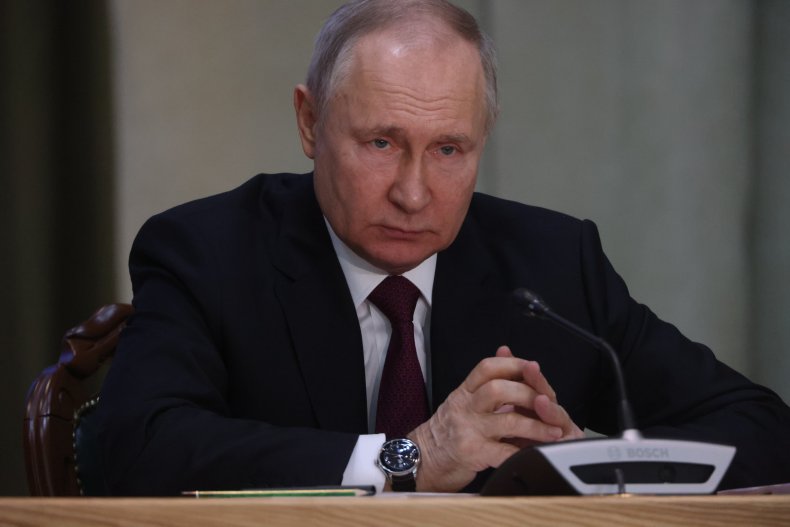 Milošević was the former president of Serbia who was overthrown in 2000 after mass protests in Belgrade, which broke out after he denied the election results of the presidential election on September 24 of that year. He lost to Vojislav Koštunica, the Democratic Opposition of Serbia candidate, and eventually conceded on October 5.
Two years later, he was charged of genocide and war crimes in Bosnia, Croatia, and Kosovo, and went on trial at The Hague, Netherlands. He died in 2006 of a heart attack when he was in his prison cell at The Hague Tribunal's detention center.
The ongoing full-scale invasion of Ukraine has already impacted Putin's lifestyle, according to former U.S. ambassador to Russia John Sullivan, who said that the Russian president is concerned about his own safety and might limit his movements as a result.
"From what we have seen, his lifestyle has been affected in the following sense," Sullivan said last week. "He can't travel by air anywhere close to southwestern Russia in getting to Sochi, for example, one of his most favorite places to go. He can't travel there by air. He's now traveling more by train. He's concerned about his own safety. As for the economic impacts, if the question is more about supporting his lavish lifestyle, I don't think that's much of a concern as concerns about his own safety."
Newsweek reached out to the Russian foreign affairs ministry via email for comment.