Representative Michael McCaul, the new chairman of the House Committee on Foreign Affairs, told Fox News on Sunday that the odds are "very high that we could see a conflict with China, Taiwan, and the Indo Pacific."
While speaking with Fox News anchor Shannon Bream, McCaul, a Texas Republican, discussed a memo that circulated on Friday written by Mike Minihan, a four-star U.S. Air Force general who heads the Air Mobility Command. In the memo to his commanders, Minihan warned the United States would fight China in 2025.
In response to Minihan's memo, McCaul said, "I hope he is wrong…I think he is right though." The congressman then added that if China failed to take control of Taiwan without bloodshed, then "they are going to look at a military invasion in my judgment. We have to be prepared for this."
However, former NATO Supreme Allied Commander James Stavridis tweeted on Saturday that the odds of a war between the U.S. and China are decreasing, thanks in large part to Russia's failing war in Ukraine.
"The job of the military is always to be ready to fight, but in my view, odds of a war with China are decreasing not increasing at the moment," Stavridis wrote. "The reason? President Xi is watching the Russian debacle in Ukraine and will likely be more cautious as a result."
Meanwhile, a spokesperson for Air Mobility Command confirmed the veracity of the memo to NBC News, though the Department of Defense (DOD) said Minihan's "comments are not representative of the department's view on China."
"The National Defense Strategy makes clear that China is the pacing challenge for the Department of Defense and our focus remains on working alongside allies and partners to preserve a peaceful, free and open Indo-Pacific," Pentagon spokesman Patrick Ryder told the news outlet in a statement.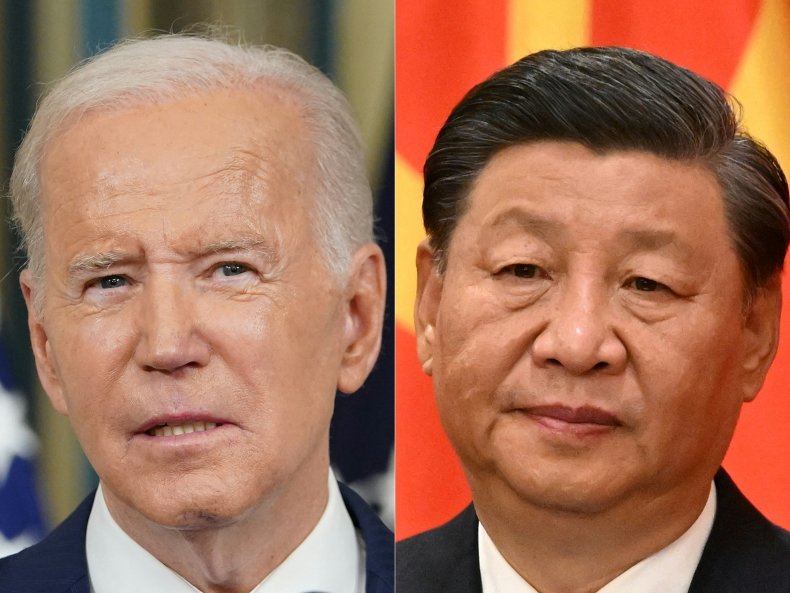 When pressed about the potential for a Chinese invasion of Taiwan, Defense Secretary Lloyd Austin said earlier this month that while China's recent actions have been provocative, an invasion remains a remote possibility in his view.
"What we're seeing recently, is some very provocative behavior on the part of China's forces and their attempt to re-establish a new normal," Austin said. "But whether or not that means that an invasion is imminent, I seriously doubt that."
Ben Hodges, who served as the commanding general of the U.S. Army Europe, told Newsweek on Sunday, "I do believe that there is a possibility…a strong possibility…and the Chinese are watching to see how we do in helping Ukraine defeat Russia. If we can't do that, then I don't think they'll be real impressed with us. We do need to ensure we don't overestimate Chinese PLA [People's Liberation Army] armed forces the way we did the Russians."
Hodges added, "What is their actual level of readiness, what big exercises have they done, are they affected by corruption as the Russians were? And a lot of ships does not [equal] a great navy."