The finalists for the 2022 NFL awards have been announced, including the five players who are in contention to be crowned the Most Valuable Player (MVP).
A new voting system has been used this time around which has seen people having the chance for their five picks for MVP, while the top three can be voted on the other awards.
The 12th annual NFL Honors ceremony will be aired live on February 9, and once again the selection has prompted a furious debate on social media as to who deserves to take the top awards.
The MVP sees four quarterbacks and a wide receiver in the final five, with Buffalo Bills' Josh Allen, Cincinnati Bengals' Joe Burrow, Philadelphia Eagles' Jalen Hurts, Minnesota Vikings' Justin Jefferson and Kansas City Chiefs' Patrick Mahomes all in the hunt.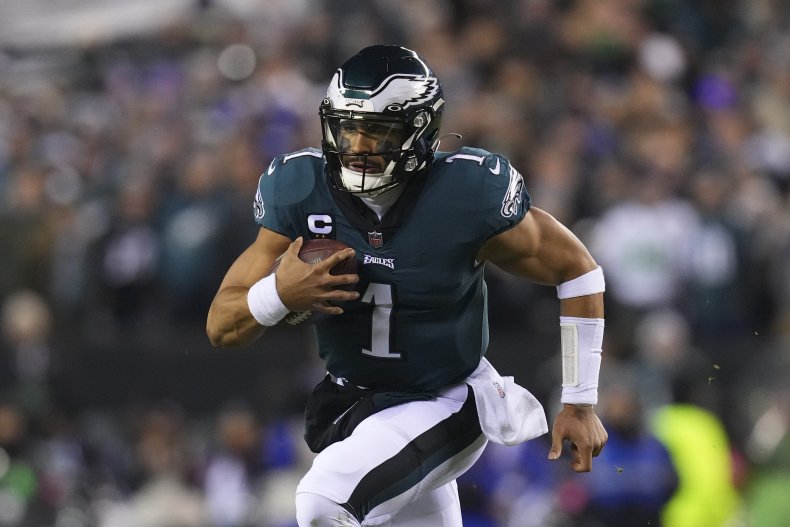 AP Most Valuable Player
Josh Allen, Bills QB
Joe Burrow, Bengals QB
Jalen Hurts, Eagles QB
Justin Jefferson, Vikings WR
Patrick Mahomes, Chiefs QB
There has been plenty of debate on social media about the various qualities these players bring to their teams and to the NFL, with no one player seemingly to be
unanimously backed to win.
One person makes a case for Bengals star Burrows, tweeting: "None of these guys have done more for their franchise than Burrow. Just three years ago, we were on pace to continue a 30-year mediocre streak.
"Joe Burrow changed that culture. He beats Mahomes a 4th time in a row and it's case closed."
This got plenty of replies, with one commenting back: "Change the culture, huh? The Chiefs hadn't won a Superbowl in 50 years prior to Mahomes. The Bengals are still waiting for their Superbowl win."
A third pointed out on Twitter: "Unfortunate that Hurts and Burrow and Allen did not play full seasons and Mahomes was gifted the one seed to get one of the easiest MVPs of all time. Brady had better statistics last year and a better offense and lost."
While another believes it should be a done deal, tweeting: "Do the right thing and give it to Burrow. He turned the entire Bengals organization around in three years. Give this man some credit."
Vikings wide receiver, Jefferson, was getting some love on social media, with many pointing out that he got on the list without the help of an offensive line protecting him.
One person tweeted: "Justin Jefferson single handedly won the Vikings games. He was the most valuable player on one of the best teams in the league."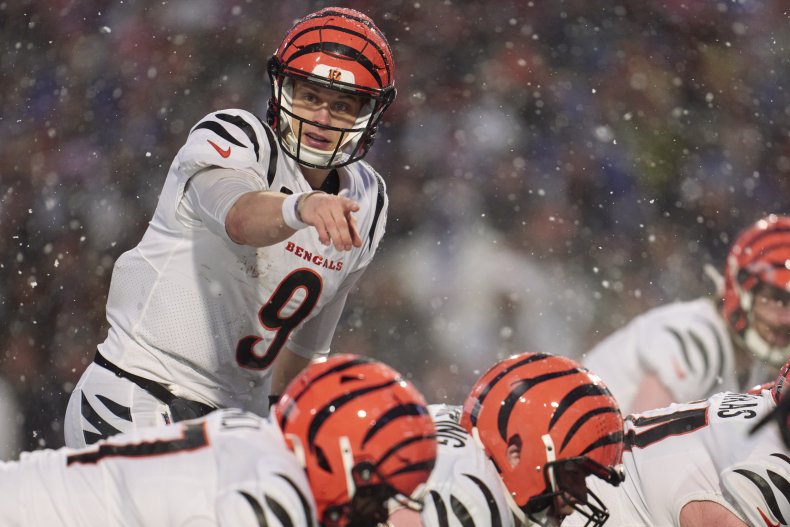 Other awards go to Defensive Player of the Year, Offensive Player of the Year and Coach of the Year, among others.
The top coach award will be fought out between the Giants' Brian Daboll, Bills' Sean McDermott, Jaguars' Doug Pederson, 49ers' Kyle Shanahan and the Eagles' Nick Sirianni.
Here are the other award nominees:
Defensive Player of the Year
Nick Bosa, 49ers DE
Chris Jones, Chiefs DT
Micah Parsons, Cowboys LB
Offensive Player of the Year
Tyreek Hill, Dolphins WR
Jalen Hurts, Eagles QB
Justin Jefferson, Vikings WR
Patrick Mahomes, Chiefs QB
Offensive Rookie of the Year
Brock Purdy, 49ers QB
Kenneth Walker III, Seahawks RB
Garrett Wilson, Jets WR
Defensive Rookie of the Year
Sauce Gardner, Jets CB
Aidan Hutchinson, Lions DE
Tariq Woolen, Seahawks CB
Comeback Player of the Year
Saquon Barkley, Giants RB
Christian McCaffrey, 49ers RB
Geno Smith, Seahawks QB
Coach of the Year
Brian Daboll, Giants
Sean McDermott, Bills
Doug Pederson, Jaguars
Kyle Shanahan, 49ers
Nick Sirianni, Eagles
Assistant Coach of the Year
Ben Johnson, Lions OC
DeMeco Ryans, 49ers DC
Shane Steichen, Eagles OC
Do you have a tip on a sports story that Newsweek should be covering? Do you have a question about the NFL? Let us know via [email protected]