Prince Harry will be hoping that his new Netflix show based around the veterans' sporting initiative, the Invictus Games, will prove a "success story," as his involvement with the Olympic-style tournament could help turn around his public image, according to a new episode of Newsweek's The Royal Report podcast.
The prince has seen his popularity drop dramatically in the aftermath of the publication of Spare, his "raw" and "unflinching" memoir, in which he makes a number of bombshell allegations against members of the royal family.
In the U.S., Harry's popularity dropped 45 points after his book came out and he took part in a number of explosive interviews to promote it. This had a knock-on effect on Meghan Markle's popularity, too, which fell 36 points, according to a Newsweek poll conducted by Redfield & Wilton.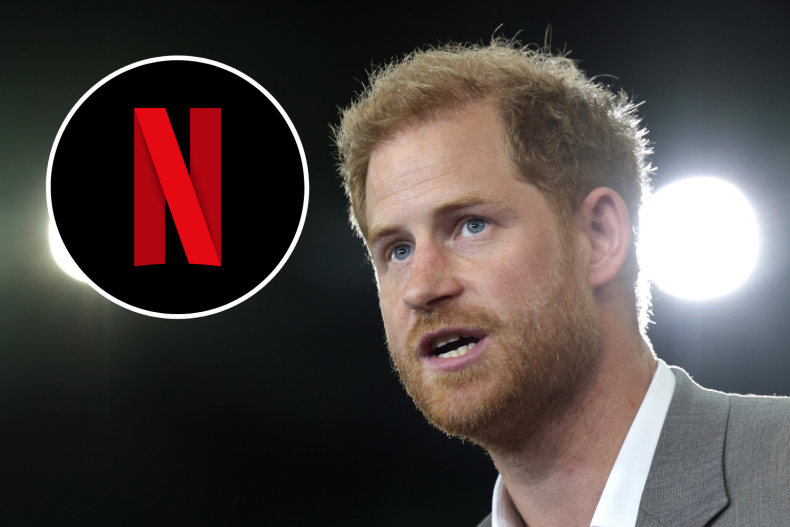 As the couple now face their lowest polling numbers to date, chief royal correspondent Jack Royston posed the question on The Royal Report, as to where the couple go from here, having now extensively told their royal stories in interviews, books and documentaries.
"The big question for Harry and Meghan in 2023 is, 'What do you do next?' Can they get enough interest in their charitable causes? The really inspiring work that they do, which is very laudable, and the public definitely love them doing it, but will it get the vast commercial success that these other royally focused projects have had?" Royston said.
One upcoming project that Harry is working on and which is expected to be released sometime in 2023 is a new Netflix docuseries titled Heart of Invictus.
The show is billed by Archewell Productions—Harry and Meghan's company—as a "multi-episode production that will spotlight a group of extraordinary Invictus Games competitors from around the globe—members of the military community who have experienced life-changing injuries or illnesses—on their road to Invictus Games The Hague."
The Invictus Games were founded by Harry in 2014 to provide a platform for injured or sick servicemen and women to showcase their mental and physical strengths. Documentary crews were seen shadowing both Harry and Meghan during their time in the Netherlands in 2022 as they attended the games.
"We do know that another Netflix show is coming soon, which is Prince Harry's Heart of Invictus show about the Invictus Games, which is probably his single biggest project," Royston told podcast listeners.
"Many people will know what it is already, but it is an Olympic-style tournament for current and former military personnel who are in some way wounded or sick and has drawn some of the biggest political figures on the planet in the past from the Obamas to the Bidens. He will be hoping for a really good success story out of that show but also we will be looking to see if there are new projects announced over the course of the year."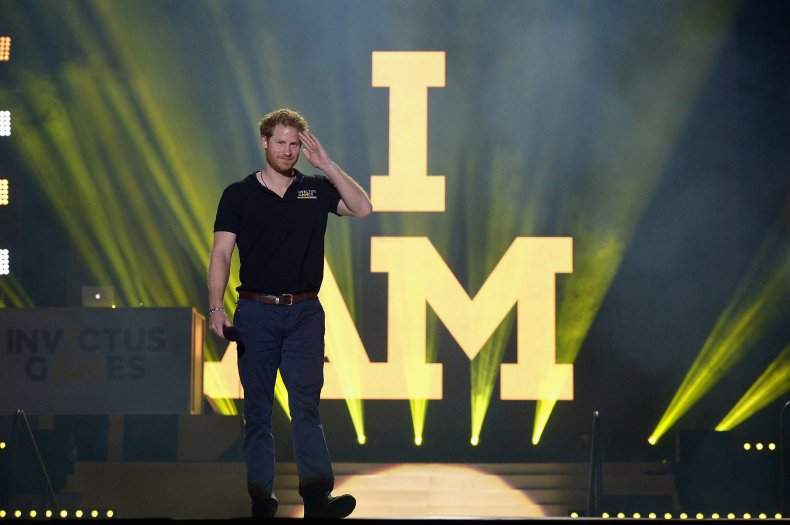 The games themselves mark Harry's biggest charitable output since moving to the U.S. in 2020 after stepping down from his role within the British monarchy. He serves as the founder and patron of both the games and the Invictus Games Foundation.
"I've been speaking to PR experts about where they think Harry and Meghan now stand. One told me, for example, that Invictus might actually be Harry's way out of the reputational slump he's experienced in America," Royston explained.
"It is obviously a very unique project. There are very few people on the planet who can say that they've done anything equivalent to what Harry's doing there, and veterans are a community in America who quite rightly do need high-profile figures standing up for them, and anyone who does that is going to get a significant reputational boost out of doing so.
"With Harry, the whole thing makes total sense. It's drawn from his own life experience, having been a soldier on the front line in Afghanistan himself," Royston said. "So, that could be one way that Harry seeks to rebuild the brand. It may be he made the money out of the royally focused shows and that he can restore the brand with some more kind of worthy but perhaps less attention-grabbing content."
The 2023 Invictus Games will take place in September 2023 in Düsseldorf, Germany. The games are set to take place in Canada in 2025 and will, for the first time, incorporate winter sports into its events schedule.
James Crawford-Smith is Newsweek's royal reporter based in London. You can find him on Twitter at @jrcrawfordsmith and read his stories on Newsweek's The Royals Facebook page.
Do you have a question about King Charles III, William and Kate, Meghan and Harry, or their family that you would like our experienced royal correspondents to answer? Email [email protected] We'd love to hear from you.