Paradox Pokemon are a new type of Pokemon only found in Pokemon Scarlet and Violet. These Pokemon, which are tied directly to the game's story, can only be caught in one location, and they follow a few different rules than most of the other Pokemon that you can catch in the game.
Before you dive too deeply into the world of Paradox Pokemon, though, you'll want to be aware that some spoilers for the endgame of Pokemon Scarlet and Violet can be found below.
Here's what you need to know about Paradox Pokemon.
What Are Paradox Pokemon?
Paradox Pokemon are special past or future Pokemon (depending on which version you're playing) that appear within the Great Crater of Paldea, also known as Area Zero.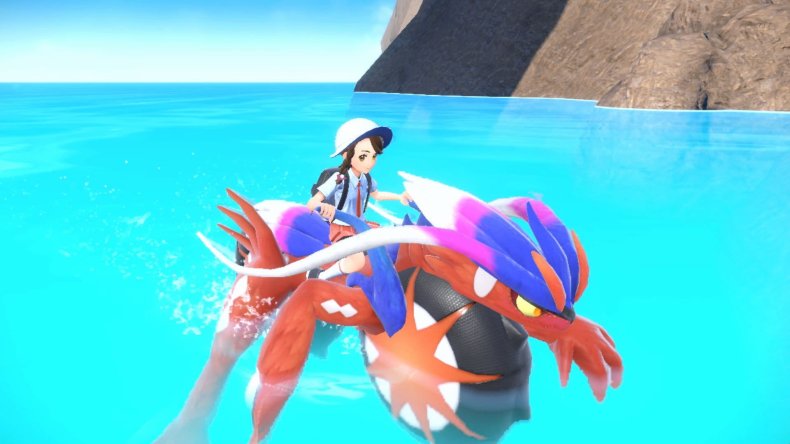 If you're playing Pokemon Scarlet, then you'll be able to get Pokemon from the ancient past. However, players in Pokemon Violet will be able to catch Pokemon from the future when heading into Area Zero.
Paradox Pokemon are thus split into two different categories of Ancient and Future Pokemon.
As noted above, you first encounter these Pokemon in large quantities in Area Zero. However, as you find out within the game, the Titan Pokemon you fight in Path of Legends are actually Ancient or Future Pokemon, too, depending on if you're playing Scarlet or Violet.
Your main legendary Pokemon, Koraidon or Miraidon—depending on the version you're on, is also one of these Paradox Pokemon because it comes from a different time period. You can catch each of the Paradox Pokemon in Pokemon Scarlet and Violet.
However, you are not able to breed Paradox Pokemon the same way that you might breed regular Pokemon. So, if you want different abilities and stats, you'll need to catch a new Paradox Pokemon from Area Zero.
So which Pokemon are Paradox Pokemon? Here's a complete list of all the Paradox Pokemon and the game that they appear within:
Great Tusk (Scarlet)
Iron Treads (Violet)
Scream Tail (Scarlet)
Iron Bundle (Violet)
Brute Bonnet (Scarlet)
Iron Hands (Violet)
Flutter Mane (Scarlet)
Iron Jugulis (Violet)
Slither Wing (Scarlet)
Iron Moth (Violet)
Sandy Shocks (Scarlet)
Iron Thorns (Violet)
Koraidon (Scarlet)
Miraidon (Violet)
If you want to catch all the Pokemon in the Paldea Pokedex, then you'll need to take advantage of the Area Zero location and catch all of the Pokemon above. You'll also need to trade with other players to acquire the Pokemon only available in the opposite version of your game.