Spotify users were eager to take a look at the types of music and artists they listened to throughout the year in their Wrapped review, but many were confused when presented with the genres that made it into their results.
Since 2016, Spotify gave listeners the opportunity to look back on what they listened to throughout the year, including their top songs, artists and music genres.
When this year's Spotify Wrapped rolled out, many listeners took to Twitter to voice their confusion over the types of genres they were told they listened to.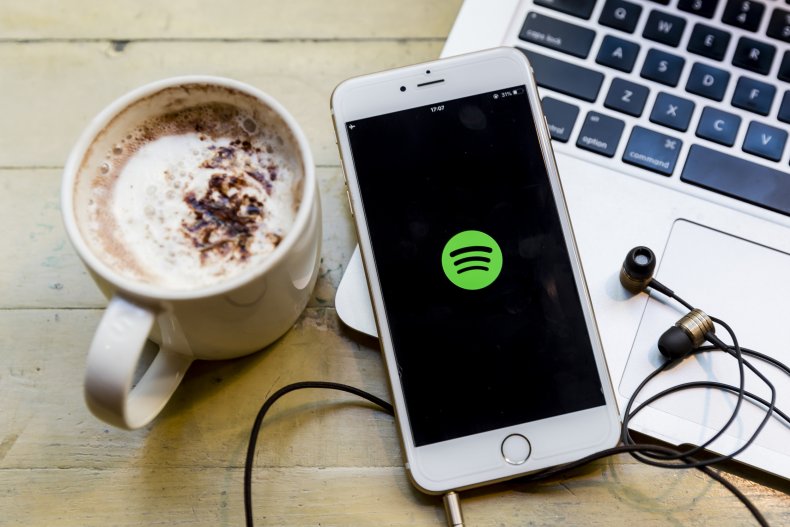 Spotify's Genres, Explained
Many Twitter users specifically pointed to their "Audio Day," where Spotify gave listeners insight into the "niche moods and aesthetic descriptors" of what they listened to throughout the day.
"Spotify just be making up genres," a Twitter user opined.
They included three screenshots of their "Audio Day," which said they listened to "Light Chill Hype," "Eerie Energizing Mallgoth" and "Fun Exciting Spooky."
Another suggested that the genres were created at random.
"Spotify wrapped just be hittin that random word generator making up genres," they wrote.
"Mom spotify is making up genres again," one Twitter user wrote.
That Twitter user added screenshots of their "Audio Day"—which included "Good Vibes Friendly Lit," "Angst Rebellious Confident" and "Pastel Goth Hardcore Intense"—as well as their top genres of the year. In addition to "modern rock" and "pop", this user also listened to the "dark clubbing" genre of music.
"Spotify Wrapped is great because it's the one time of year they let the new guy name all the sub genres and people get to post s*** like 'I spent 823 hours of my life listening to a blend of Acid Free Ska and Hard Mimecore this year,'" a Twitter user joked.
What Is Spotify's 'Escape Room' Genre?
One genre that seemed to have especially confused Spotify users was "Escape Room."
"Spotify gotta be making up these genres out of thin air because why was my most-played genre 'ESCAPE ROOM'??" a Twitter user asked.
"Decided I'm switching back to Apple Music on account of the massive disparities in streaming revenue artists get and, more importantly, in protest of whatever the 'Escape Room' genre is," another tweet read.
The "Escape Room" genre was defined back in 2018 by Glenn McDonald, a "data alchemist" at Spotify.
"Escape Room is a particularly in-jokey sort of name—it feels connected to trap sonically, although it's more experimental-indie-r'n'b-pop that spins off from the sonics of trap," he said in a release issued by Spotify. "I just thought about 'the trap,' and the idea of puzzle-solving in an escape room."
Why Does Spotify Make New Genres?
As far as the other genres that Spotify users may not be as familiar with, a release by the music streaming platform said there are "thousands" of genres available to listen to, as well as new ones that are created each year.
"The way we see it, coming up with new names or groupings for genres gives us loose categorizations to identify emerging genres or remodel familiar ones so they are more recognizable, representative and holistic to our listeners and their communities," the release said.
Newsweek reached out to Spotify for further comment.