A candlelight vigil is expected to be held on Wednesday night to honor the four University of Idaho students that were fatally stabbed, and some believe that the suspected killer could be in attendance.
Kenneth Mains, a former detective, told Newsweek on Wednesday that he thinks "it is possible" the suspect attends the vigil.
"Due to the amount of media coverage this has gotten, the offender knows police will be there watching," said Mains, founder of the American Investigative Society of Cold Cases (AISOCC). "Depending on the narcissistic level of the offender, that will tell whether he will be there. If he is like the Zodiac Killer [highly narcissistic], he will be there. If not, I think he skips the vigil because of the fear of getting caught."
The vigil has prompted many community members to express concern over the possibility of the perpetrator attending. A spokesperson for the Moscow Police Department said, "detectives are aware of this concern and we continue to investigate any and all potential aspects of the case."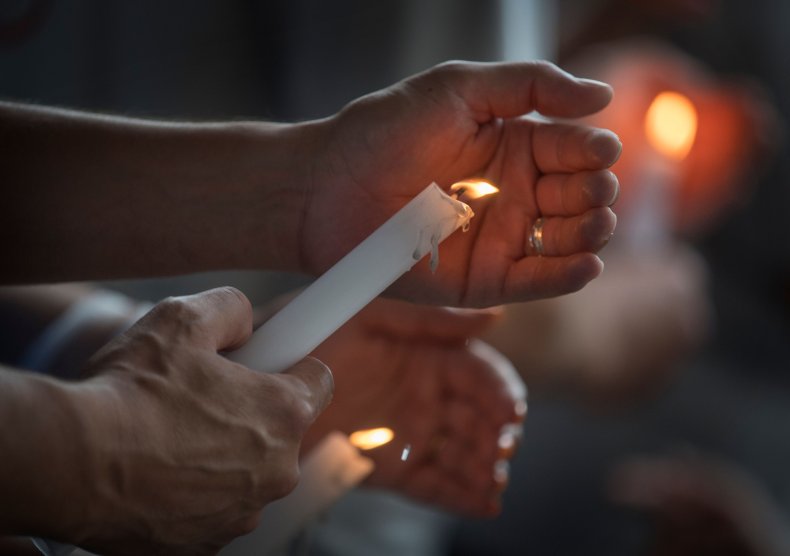 On November 13, the four students were found dead at a residence near the campus. Kaylee Goncalves, Madison Mogen, Ethan Chapin and Xana Kernodle were stabbed with what police believe to be a "fixed-blade" knife. A suspect has not been identified, leading to numerous questions from community members.
"My wife's biggest fear, part of the reason we didn't have a funeral, is because she couldn't be guaranteed that that monster was going to not be there," Goncalves' father, Steve Goncalves, told ABC News this week.
In response to concern ahead of the vigil, the Idaho State Police said it plans to increase patrols and presence, CNN reported. Despite the increased presence, student Hayden Rich told CNN that the campus "definitely feels a little bit different" because students are aware that a killer is on the loose.
In a statement last week, University of Idaho President Scott Green responded to some concern students have expressed about returning to campus.
"As such, faculty have been asked to prepare in-person teaching and remote learning options so that each student can choose their method of engagement for the final two weeks of the semester," Green said.
Former FBI agent Jennifer Coffindaffer told NewsNation Now on Tuesday that it is "very likely and certainly possible" that the suspected perpetrator will attend the vigil.
On Wednesday night, there will be several candlelight vigils for community members to attend.